Excited, i can write something to blog! In reality, i entered university in my city, Manado, because i'm already 19years old!
OK back to business, one day, my friend told me if i would to take new job as journalist in local newspaper! No doubt, directly i said yes baby! That's my passion!
First day in office so weird! It's not unusual when first time in office we must know all the people work in it! Beside that, i don't know what i'm doing in there. I can see strangers those don't like me at all & it sucks you know! In my mind, i think "if i can't survive in here, next days i think i got eliminated from here"! Beside, i though i must forget those strangers! Day by day, i get used to it! Those strangers automatically had a talk with me!
Duh, it's easy obviously, i just spread smile n love those strangers, and they will send back smile :)
Those strangers automatically had a talk
I write a column about teenagers life, called
Xpresi
. So exciting, challenging, and so me! I love teenagers life, this is time while i live. Anyway, this is my team!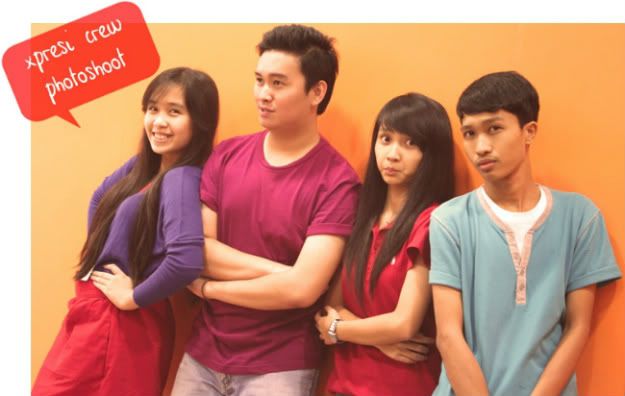 from L-R : Gavrila, Me, Widy, Nino
I'm so blessed what i got, and such a honor to telling this for all of you! xo